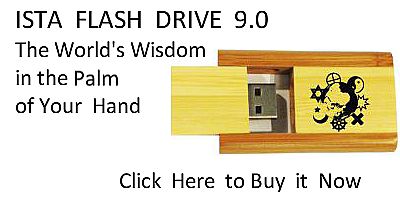 Sacred Texts
Bible
Apocrypha
Index
Previous
Next
---
Buy this Book at Amazon.com
---


The Forgotten Books of Eden, by Rutherford H. Platt, Jr., [1926], at sacred-texts.com
---
CHAP. XXXIV.
Adam recalls the creation of Eve. He eloquently appeals for food and drink.
AND on the morning of the forty-third day, they came out of the cave, sorrowful and weeping. Their bodies were lean, and they were parched from hunger and thirst, from fasting and praying, and from their heavy sorrow on account of their transgression.
2 And when they had come out of the cave they went up the mountain to the west of the garden.
3 There they stood and prayed and besought God to grant them forgiveness of their sins.
4 And after their prayers Adam began to entreat 'God, saying, "O my Lord my God, and my Creator, thou didst command the four elements to be gathered together, and they were gathered together by Thine order.
5 "Then Thou spreadest Thy
hand and didst create me out of one element, that of dust of the earth; and Thou didst bring me into the garden at the third hour, on a Friday, and didst inform me of it in the cave.
6 "Then, at first, I knew neither night nor day, for I had a bright nature; neither did the light in which I lived ever leave me to know night or day.
7 "Then, again, O Lord, in that third hour in which Thou didst create me, Thou broughtest to me all beasts, and lions, and ostriches, and fowls of the air, and all things that move in the earth, which Thou hadst created at the first hour before me of the Friday.
8 "And Thy will was that I should name them all, one by one, with a suitable name. But Thou gavest me understanding and knowledge, and a pure heart and a right mind from Thee, that I should name them after Thine own mind regarding the naming of them.
9 "O God, Thou madest them obedient to me, and didst order that not one of them break from my sway, according to Thy commandment, and to the dominion which Thou hast given me over them. But now they are all estranged from me.
10 "Then it was in that third hour of Friday, in which Thou didst create me, and didst command me concerning the tree, to which I was neither to draw near, nor to eat thereof; for Thou saidst to me in the garden, 'When thou eatest of it, of death thou shalt die.'
11 "And if Thou hadst punished me as Thou saidst, with death, I should have died that very moment.
12 "Moreover, when Thou commandedst me regarding the tree, I was neither to approach nor to cat thereof, Eve was not with me; Thou hadst not Yet created her, neither hadst Thou yet taken her out of my side; nor had she yet heard this order from Thee.
13 "Then, at the end of the third hour of that Friday, O Lord, Thou didst cause a slumber and a sleep to come over me, and I slept, and was overwhelmed in sleep.
14 "Then Thou didst draw a rib out of my side, and created it after my own similitude and image. Then I awoke; and when I saw her and knew who she was, I said, 'This is bone of my bones, and flesh of my flesh; henceforth she shall be called woman.'
15 "It was of Thy good will, O God, that Thou broughtest a slumber and a sleep over me, and that Thou didst forthwith bring Eve out of my side, until she was out, so that I did not see how she was made; neither could I witness, O my Lord, how awful and great are Thy goodness and glory.
16 "And of Thy goodwill, O Lord, Thou madest us both with bodies of a bright nature, and Thou madest us two, one; and Thou gavest us Thy grace, and didst fill us with praises of the Holy Spirit; that we should be neither hungry nor thirsty, nor know what sorrow is, nor yet faintness of heart; neither suffering, fasting, nor weariness.
17 "But now, O God, since we transgressed Thy commandment and broke Thy law, Thou hast brought us out into a strange land, and has caused suffering, and faintness, hunger and thirst to come upon us.
1S "Now, therefore, O God, we pray Thee, give us something to eat from the garden, to satisfy our hunger with it; and something wherewith to quench our thirst.
19 "For, behold, many days, O God, we have tasted nothing and drunk nothing, and our flesh is dried up, and our
strength is wasted, and sleep is gone from our eyes from faintness and weeping.
20 "Then, O God, we dare not gather aught of the fruit of trees, from fear of Thee. For when we transgressed at first Thou didst spare us, and didst not make us die.
21 "But now, we thought in our hearts, if we eat of the fruit of trees, without God's order, He will destroy us this time, and will wipe us off from the face of the earth.
22 "And if we drink of this water, without God's order, He will make an end of us, and root us up at once.
23 "Now, therefore, O God, that I am come to this place with Eve, we beg Thou wilt give us of the fruit of the garden, that we may be satisfied with it.
24 "For we desire the fruit that is on the earth, and all else that we lack in it."
---
Next: Chapter XXXV