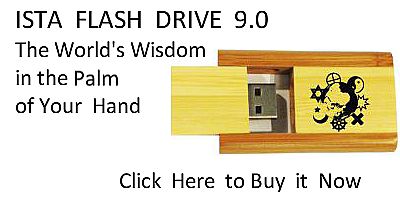 Sacred Texts
Bible
Apocrypha
Index
Previous
Next
---
Buy this Book at Amazon.com
---


The Forgotten Books of Eden, by Rutherford H. Platt, Jr., [1926], at sacred-texts.com
---
CHAP. XLV.
Why Satan didn't fulfil his promises.
THEN Adam rose and prayed unto God, saying, "See, this fire has made separation between us and the cave in which Thou hast commanded us to dwell; but now, behold, we cannot go into it."
2 Then God heard Adam, and sent him His Word, that said:--
3 "O Adam, see this fire! how different the flame and heat thereof are from the garden of delights and the good things in it!
4 "When thou wast under My control, all creatures yielded to thee; but after thou hast transgressed My commandment, they all rise over thee."
5 Again said God unto him, "See, O Adam, how Satan has exalted thee! He has deprived thee of the Godhead, and of an exalted state like unto Me, and has not kept his word to thee; but, after all, is become thy foe. It is he who made this fire in which he meant to burn thee and Eve.
6 "Why, O Adam, has he not kept his agreement with thee, not even one day; but has deprived thee of the glory that was on thee--when thou didst yield to his command?
7 "Thinkest thou, Adam, that he loved thee when he made this agreement with thee? Or, that he loved thee and wished to raise thee on high?
8 "But no, Adam, he did not do all that out of love to thee; but he wished to make thee come out of light into darkness, and from an exalted state to degradation; from glory to abasement; from joy to sorrow; and from rest to fasting and fainting."
9 God said also to Adam, "See this fire kindled by Satan around thy cave; see this wonder that surrounds thee; and know that it will encompass about both thee and thy seed, when ye hearken to his behest; that he will plague you with fire; and that ye shall go down into hell after ye are dead.
10 "Then shall ye see the burning of his fire, that will thus be burning around you and your seed. There shall be no deliverance from it for you, but at My coming; in like manner as thou canst not now go into thy cave, by reason of the great fire around it; not until My Word shall come that will make a way for thee on the day My covenant is fulfilled.
11 "There is no way for thee at present to come from hence to rest, not until My Word comes, who is My Word. Then will He make a way for thee, and thou shalt have rest." Then God called with His Word to that fire that burned around the cave, that it part itself asunder, until Adam had gone through it. Then the fire parted itself by God's order, and a way was made for Adam.
12 And God withdrew His Word from Adam.
---
Next: Chapter XLVI