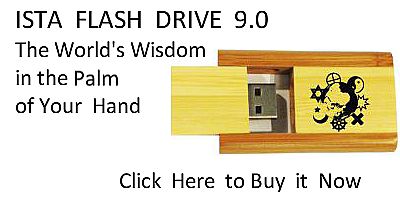 Sacred Texts
Bible
Apocrypha
Index
Previous
Next
---
Buy this Book at Amazon.com
---


The Forgotten Books of Eden, by Rutherford H. Platt, Jr., [1926], at sacred-texts.com
---
CHAP. II.
Levi urges piety and education.
NOW, therefore, know that the Lord shall execute judgement upon the sons of men.
2 Because when the rocks are being rent, and the sun quenched, and the waters dried up, and the fire cowering, and all creation troubled, and the invisible spirits melting away, and Hades taketh spoils through the visitations of the Most High, men will be unbelieving and persist in their iniquity.
3 On this account with punishment shall they be judged.
4 Therefore the Most High hath heard thy prayer, to separate
thee from iniquity, and that thou shouldst become to Him a son, and a servant, and a minister of His presence.
5 The light of knowledge shalt thou light up in Jacob, and as the sun shalt thou be to all the seed of Israel.
6 And there shall be given to thee a blessing, and to all thy seed until the Lord shall visit all the Gentiles in His tender mercies for ever.
7 And therefore there have been given to thee counsel and understanding, that thou mightest instruct thy sons concerning this;
8 Because they that bless Him shall be blessed, and they that curse Him shall perish.
9 And thereupon the angel opened to me the gates of heaven, and I saw the holy temple, and upon a throne of glory the Most High.
10 And He said to me: Levi, I have given thee the blessing of the priesthood until I come and sojourn in the midst of Israel.
11 Then the angel brought me down to the earth, and gave me a shield and a sword, and said to me: Execute vengeance on Shechem because of Dinah, thy sister, and I will be with thee because the Lord hath sent me.
12 And I destroyed at that time the sons of Hamor, as it is written in the heavenly tables.
13 And I said to him: I pray thee, O Lord, tell me Thy name, that I may call upon Thee in a day of tribulation.
14 And he said: I am the angel who intercedeth for the nation of Israel that they may not be smitten utterly, for every evil spirit attacketh it.
15 And after these things I awaked, and blessed the Most High, and the angel who intercedeth for the nation of Israel and for all the righteous.
---
Next: Chapter III