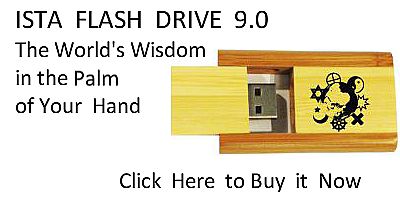 Sacred Texts
Bible
Apocrypha
Index
Previous
Next
---
Buy this Book at Amazon.com
---


The Forgotten Books of Eden, by Rutherford H. Platt, Jr., [1926], at sacred-texts.com
---
CHAP. II.
Gad exhorts his listeners against hatred showing how it has brought him into so much trouble. Verses 8-11 are memorable.
AND now, my children, I exhort you, love ye each one his brother, and put away hatred from your hearts, love
one another in deed, and in word, and in the inclination of the soul.
2 For in the presence of my father I spake peaceably to Joseph; and when I had gone out, the spirit of hatred darkened my mind, and stirred up my soul to slay him.
3 Love ye one another from the heart; and if a man sin against thee, speak peaceably to him, and in thy soul hold not guile; and if he repent and confess, forgive him.
4 But if he deny it, do not get into a passion with him, lest catching the poison from thee he take to swearing and so thou sin doubly.
5 Let not another man hear thy secrets when engaged in legal strife, lest he come to hate thee and become thy enemy, and commit a great sin against thee; for ofttimes he addresseth thee guilefully or busieth himself about thee with wicked intent.
6 And though he deny it and yet have a sense of shame when reproved, give over reproving him.
7 For be who denieth may repent so as not again to wrong thee; yea, he may also honour thee, and fear and be at peace with thee.
8 And if he be shameless and persist in his wrong-doing, even so forgive him from the heart, and leave to God the avenging.
9 If a man prospereth more than you, do not be vexed, but pray also for him, that he may have perfect prosperity.
10 for so it is expedient for you.
11 And if he be further exalted, be not envious of him, remembering that all flesh shall die; and offer praise to God, who giveth things good and profitable to all men.
12 Seek out the judgments of the Lord, and thy mind will rest and be at peace.
13 And though a man become rich by evil means, even as Esau, the brother of my father, be not jealous; but wait for the end of the Lord.
14 For if he taketh away from a man wealth gotten by evil means He forgiveth him if he repent, but the unrepentant is reserved for eternal punishment.
15 For the poor man, if free from envy he pleaseth the Lord in all things, is blessed beyond all men, because he hath not the travail of vain men.
16 Put away, therefore, jealousy from your souls, and love one another with uprightness of heart.
17 Do ye also therefore tell these things to your children, that they honour Judah and Levi, for from them shall the Lord raise up salvation to Israel.
18 For I know that at the last your children shall depart from Him, and shall walk in O wickedness, and affliction and corruption before the Lord.
19 And when he had rested for a little while, he said again; My children, obey your father, and bury me near to my fathers.
20 And he drew up his feet, and fell asleep in peace.
21 And after five years they carried him up to Hebron, and laid him with his fathers.
---
Next: Chapter I