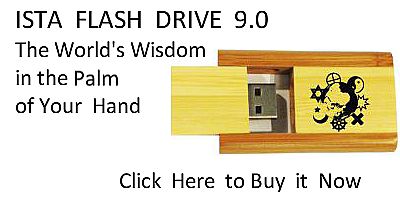 Sacred Texts
Bible
Apocrypha
Index
Previous
Next
---
Buy this Book at Amazon.com
---


The Forgotten Books of Eden, by Rutherford H. Platt, Jr., [1926], at sacred-texts.com
---
CHAP. II.
Joseph is the victim of many plots by the wicked ingenuity of the Memphian woman. For an interesting prophetic parable, see Verses 73-74.
YE see, therefore, my children, how great things patience worketh, and prayer with fasting.
2 So ye too, if ye follow after chastity and purity with patience and prayer, with fasting in humility of heart, the Lord will dwell among you because He loveth chastity.
3 And wheresoever the Most High dwelleth, even though envy,
or slavery, or slander befalleth a man, the Lord who dwelleth in him, for the sake of his chastity not only delivereth him from evil, but also exalteth him even as me.
4 For in every way the man is lifted up, whether in deed, or in word, or in thought.
5 My brethren knew how my father loved me, and yet I did not exalt myself in my mind: although I was a child, I had the fear of God in my heart; for I knew that all things would pass away.
6 And I did not raise myself against them with evil intent, but I honoured my brethren; and out of respect for them, even when I was being sold, I refrained from telling the Ishmaelites that I was a son of Jacob, a great man and a mighty.
7 Do ye also, my children, have the fear of God in all your works before your eyes, and honour your brethren.
8 For every one who doeth the law of the Lord shall be loved by Him.
9 And when I came to the Indocolpitae with the Ishmaelites, they asked me, saying:
10 Art thou a slave? And I said that I was a home-born slave, that I might not put my brethren to shame.
11 And the eldest of them said unto me: Thou art not a slave, for even thy appearance doth make it manifest.
12 But I said that I was their slave.
13 Now when we came into Egypt they strove concerning me, which of them should buy me and take me.
14 Therefore it seemed good to all that I should remain in Egypt with the merchant of their trade, until they should return bringing merchandise.
15 And the Lord gave me favour in the eyes of the merchant, and he entrusted unto me his house.
16 And God blessed him by my means, and increased him in gold and silver and in household servants.
17 And I was with him three months and five days.
18 And about that time the Memphian woman, the wife of Pentephris came down in a chariot, with great pomp, because she had heard from her eunuchs concerning me.
19 And she told her husband that the merchant had become rich by means of a young Hebrew, and they say that he had assuredly been stolen out of the land of Canaan.
20 Now, therefore, render justice unto him, and take away the youth to thy house; so shall the God of the Hebrews bless thee, for grace from heaven is upon him.
21 And Pentephris was persuaded by her words, and commanded the merchant to be brought, and said unto him:
22 What is this that I hear concerning thee, that thou stealest persons out of the land of Canaan, and sellest them for slaves?
23 But the merchant fell at his feet, and besought him, saying: I beseech thee, my lord, I know not what thou sayest.
24 And Pentephris said unto him: Whence, then, is the Hebrew slave?
25 And he said: The Ishmaelites entrusted him unto me until they should return.
26 But he believed him not, but commanded him to be stripped and beaten.
27 And when he persisted in this statement, Pentephris said: Let the youth be brought.
28 And when I was brought in, I did obeisance to Pentephris for he was third in rank of the officers of Pharaoh.
29 And he took me apart from
him, and said unto me: Art thou a slave or free?
30 And I said: A slave.
31 And he said: Whose?
32 And I said: The Ishmaelites'.
33 And he said: How didst thou become their slave?
34 And I said: They bought me out of the land of Canaan.
35 And he said unto me: Truly thou liest; and straightway he commanded me to be stripped and beaten.
36 Now, the Memphian woman was looking through a window at me while I was being beaten, for her house was near, and she sent unto him saying:
37 Thy judgement is unjust; for thou dost punish a free man who hath been stolen, as though he were a transgressor.
38 And when I made no change in my statement, though I was beaten, he ordered me to be imprisoned, until, he said, the owners of the boy should come.
39 And the woman said unto her husband: Wherefore dost thou detain the captive and wellborn lad in bonds, who ought rather to be set at liberty, and be waited upon?
40 For she wished to see me out of a desire of sin, but I was ignorant concerning all these things.
41 And he said to her: It is not the custom of the Egyptians to take that which belongeth to others before proof is given.
42 This, therefore, he said concerning the merchant; but as for the lad, he must be imprisoned.
43 Now after four and twenty days came the Ishmaelites; for they had heard that Jacob my father was mourning much concerning me.
44 And they came and said unto me: How is it that thou saidst that thou wast a slave? and lo, we have learnt that thou art the son of a mighty man in the land of Canaan, and thy father still mourneth for thee in sackcloth and ashes.
45 When I heard this my bowels were dissolved and my heart melted, and I desired greatly to weep, but I restrained myself that I should not put my brethren to shame.
46 And I said unto them, I know not, I am a slave.
47 Then, therefore, they took counsel to sell me, that I should not be found in their hands.
48 For they feared my father, lest he should come and execute upon them a grievous vengeance.
49 For they had heard that he was mighty with God and with men.
50 Then said the merchant unto them: Release me from the judgement of Pentiphri.
51 And they came and requested me, saying: Say that thou wast bought by us with money, and he will set us free.
52 Now the Memphian woman said to her husband: Buy the youth; for I hear, said she, that they are selling him.
53 And straightway she sent a eunuch to the Ishmaelites, and asked them to sell me.
54 But since the eunuch would not agree to buy me at their price he returned, having made trial of them, and he made known to his mistress that they asked a large price for their slave.
55 And she sent another eunuch, saying: Even though they demand two minas, give them, do not spare the gold; only buy the boy, and bring him to me.
56 The eunuch therefore went and gave them eighty pieces of gold, and he received me; but to the Egyptian woman he said I have given a hundred.
57 And though I knew this I held my peace, lest the eunuch should be put to shame.
58 Ye see, therefore, my children,
what great things I endured that I should not put my brethren to shame.
59 Do ye also, therefore, love one another, and with long-suffering hide ye one another's faults.
60 For God delighteth in the unity of brethren, and in the purpose of a heart that takes pleasure in love.
61 And when my brethren came into Egypt they learnt that I had returned their money unto them, and upbraided them not, and comforted them.
62 And after the death of Jacob my father I loved them more abundantly, and all things whatsoever he commanded I did very abundantly for them.
63 And I suffered them not to be afflicted in the smallest matter; and all that was in my hand I gave unto them.
64 And their children were my children, and my children as their servants; and their life was my life, and all their suffering was my suffering, and all their sickness was my infirmity.
65 My land was their land, and their counsel my counsel.
66 And I exalted not myself among them in arrogance because of my worldly glory, but I was among them as one of the least.
67 If ye also, therefore, walk in the commandments of the Lord, my children, He will exalt you there, and will bless you with good things for ever and ever.
68 And if any one seeketh to do evil unto you, do well unto him, and pray for him, and ye shall be redeemed of the Lord from all evil.
69 For, behold, ye see that out of my humility and longsuffering I took unto wife the daughter of the priest of Heliopolis.
70 And a hundred talents of gold were given me with her, and the Lord made them to serve me.
71 And He gave me also beauty as a flower beyond the beautiful ones of Israel; and He preserved me unto old age in strength and in beauty, because I was like in all things to Jacob.
72 And hear ye, my children, also the vision which I saw.
73 There were twelve harts feeding: and the nine were first dispersed over all the earth, and likewise also the three.
74 And I saw that from Judah was born a virgin wearing a linen garment, and from her, was born a lamb, without spot; and on his left hand there was as it were a lion; and all the beasts rushed against him, and the lamb overcame them, and destroyed them and trod them under foot.
75 And because of him the angels and men rejoiced, and all the land.
76 And these things shall come to pass in their season, in the last days.
77 Do ye therefore, my children, observe the commandments of the Lord, and honour Levi and Judah; for from them shall arise unto you the Lamb of God, who taketh away the sin of the world, one who saveth all the Gentiles and Israel.
78 For His kingdom is an everlasting kingdom, which shall not pass away; but my kingdom among you shall come to an end as a watcher's hammock, which after the summer disappeareth.
79 For I know that after my death the Egyptians will afflict you, but God will avenge you, and will bring you into that which He promised to your fathers.
80 But ye shall carry up my bones with you; for when my bones are being taken up thither,
the Lord shall be with you in light, and Beliar shall be in darkness with the Egyptians.
81 And carry ye up Asenath your mother to the Hippodrome, and near Rachel your mother bury her.
82 And when he had said these things he stretched out his feet, and died at a good old age.
83 And all Israel mourned for him, and all Egypt, with a great mourning.
84 And when the children of Israel went out of Egypt, they took with them the bones of Joseph, and they buried him in Hebron with his fathers, and the years of his life were one hundred and ten years.
---
Next: Chapter I