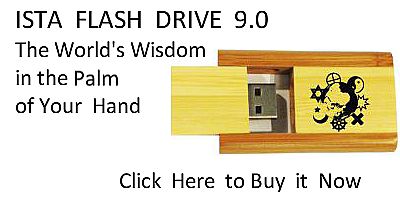 Sacred Texts
Egypt
Index
Next
---
The Pyramid Texts
Translation by Samuel A. B. Mercer
Professor Emeritus of Semitic Languages and Egyptology
Trinity College in the University of Toronto


Click to enlarge
LONGMANS, GREEN & CO.
NEW YORK, LONDON, TORONTO
[1952]
Scanned at sacred-texts.com, May 2004. John Bruno Hare, redactor. This text is in the public domain because it was not registered or renewed in a timely fashion at the US Copyright Office. GATT renewal does not apply to this work because it was published simultaneously in Toronto and New York. These files may be used for any non-commercial purpose, provided this notice of attribution is left intact in all copies.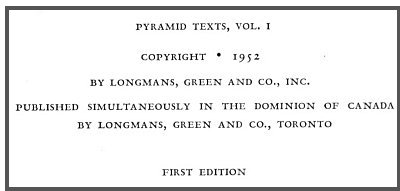 Image: excerpts from verso (note 'Published simultaneously')
Dedicated to the Zion Research Foundation
by whose generosity
the publication of this work has been translated
from dream into reality
---
Next: Preface