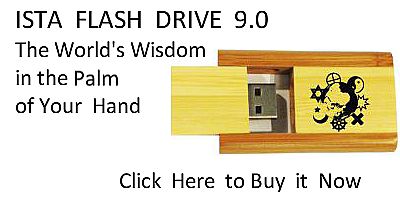 Sacred Texts
Bible
Apocrypha
Index
Previous
Next
---
Buy this Book at Amazon.com
---


The Forgotten Books of Eden, by Rutherford H. Platt, Jr., [1926], at sacred-texts.com
---
CHAP. II.
Reuben counsels his hearers against envy.
AND my father asked concerning me, because he saw that I was sad; and I said unto him, I am pained in my liver.
2 For I mourned more than they all, because I was guilty of the selling of Joseph.
3 And when we went down into Egypt, and he bound me as a spy, I knew that I was suffering justly, and I grieved not.
4 Now Joseph was a good man, and had the Spirit of God within him: being compassionate and pitiful, he bore no malice against me; but loved me even as the rest of his brethren.
5 Beware, therefore, my children, of all jealousy and envy, and walk in singleness of heart, that God may give you also grace and glory, and blessing upon your heads, even as ye saw in Joseph's case.
6 All his days he reproached us not concerning this thing, but loved us as his own soul, and beyond his own sons glorified us, and gave us riches, and cattle and fruits.
7 Do ye also, my children, love each one his brother with a good heart, and the spirit of envy will withdraw from you.
8 For this maketh savage the soul and destroyeth the body; it causeth anger and war in the mind, and stirreth up unto deeds of blood, and leadeth the mind into frenzy, and causeth tumult to the soul and trembling to the body.
9 For even in sleep malicious jealousy gnaweth, and with wicked spirits disturbeth the soul, and causeth the body to be troubled, and waketh the mind from sleep in confusion; and as a wicked and poisonous spirit, so appeareth it to men.
10 Therefore was Joseph comely in appearance, and goodly to look upon, because no wickedness dwelt in him; for some of the trouble of the spirit the face manifesteth.
11 And now, my children, make your hearts good before the Lord, and your ways straight before men, and ye shall find grace before the Lord and men.
12 Beware, therefore, of fornication, for fornication is mother of all evils, separating from God, and bringing near to Beliar.
13 For I have seen it inscribed in the writing of Enoch that your sons shall be corrupted in fornication, and shall do harm to the sons of Levi with the sword.
14 But they shall not be able to withstand Levi; for he shall wage the war of the Lord, and shall conquer all your hosts.
15 And they shall be few in number, divided in Levi and Judah, and there shall be none of you for sovereignty, even as also our father prophesied in his blessings.
---
Next: Chapter III