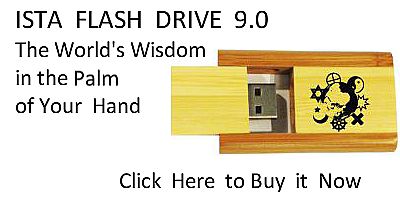 Sacred Texts
Bible
Apocrypha
Index
Previous
Next
---
Buy this Book at Amazon.com
---


The Forgotten Books of Eden, by Rutherford H. Platt, Jr., [1926], at sacred-texts.com
---
CHAP. III.
A prophecy of the coming of the Messiah.
BEHOLD I have told you all things, that I may be acquitted of your sin.
2 Now, if ye remove from you your envy and all stiff-neckedness, is a rose shall my bones flourish in Israel, and as a lily my flesh in Jacob, and my odour shall be as the odour of Libanus; and as cedars shall holy ones be multiplied from me
for ever, and their branches shall stretch afar off.
3 Then shall perish the seed of Canaan, and a remnant shall not be unto Amalek, and all the Cappadocians shall perish, and all Hittites shall be utterly destroyed.
4 Then shall fail the land of Ham, and all the people shall perish.
5 Then shall all the earth rest from trouble, and all the world under heaven from war.
6 Then the Mighty One of Israel shall glorify Shem.
7 For the Lord God shall appear on earth, and Himself save men,
8 Then shall all the spirits of deceit be given to be trodden under foot, and men shall, rule over wicked spirits.
9 Then shall I arise in Joy and will bless the Most High because of his marvellous works, because God hath taken a body and eaten with men and saved men.
10 And now, my children,, and Judah, and obey Levi and Judah, and be not lifted up against these two tribes, for from them shall arise unto you the salvation of God.
11 For the Lord shall raise up from Levi as it were a High Priest, and from Judah as it were a King, God and man, He shall save all the Gentiles and the race of Israel.
12 Therefore I give you these commands that ye also may command your children, that they may observe them throughout their generations.
13 And when Simeon had made an end of commanding his sons, he slept with fathers, an hundred and twenty years old.
14 And they laid him in a wooden coffin, to take up his bones to Hebron. And they took them up secretly during a war of the Egyptians. For the bones of Joseph the Egyptians guarded in the tombs of the kings.
15 For the sorcerers told them, that on the departure of the bones of Joseph there should be throughout all the land darkness and gloom, and an exceeding great plague to the Egyptians, so that even with a lamp a man should not recognize his brother.
16 And the sons of Simeon bewailed their father.
17 And they were in Egypt until the day of their departure by the hand of Moses.
---
Next: Chapter I